St Paul's Church Winlaton
Welcome
Situated in the heart of Winlaton, we are a friendly and welcoming group of people of all ages seeking to follow Jesus.
St Paul's is a Church of England Parish Church, and we seek to make the love of God known to all in Winlaton, Winlaton Mill and Blaydon Burn through our worship, fellowship and outreach.
Safeguarding Policy
In accordance with the Church of England Safeguarding Policy our church is committed to:

• Promoting a safer environment and culture.
• Safely recruiting and supporting all those with any responsibility related to children, young people and vulnerable adults within the church.
• Responding promptly to every safeguarding concern or allegation.
• Caring pastorally for victims/survivors of abuse and other affected persons.
• Caring pastorally for those who are the subject of concerns or allegations of abuse and other affected persons.
• Responding to those that may pose a present risk to others.
If you have a safeguarding concern, contact our Parish Safeguarding Officer is Paula Harris Tel. 07969904036 or our Priest-in-Charge, the Reverend Alison Stewart Smith on 0191 4529381 or 07388 143398.
Safeguarding concerns can also be raised with the Diocesan Safeguarding Adviser, Mrs Beth Miller:
Email: beth@bethmillerisw.co.uk
Mobile: 07968034075
If you are unable to speak to the Safeguarding Adviser and a child, young person or adult is at immediate risk of harm please call 999.
The full Safeguarding Policy can be found on https://durhamdiocese.org/safeguarding.
New to the area?
Why not drop in to one of our services? We will give you a friendly welcome and help you to feel at home.
You can find out about the fellowship and support we provide. If you don't know how to find the church, or would like to speak to someone before you come, take a look at the contact page.
Services at St Paul's for Christmas 2022.
We want to extend a great invitation to you to come to church this Christmas. The details of our services are below. Anyone is welcome at any service, but the * indicate services which are particularly suited to younger families. We hope you will follow the star to St Paul's this Christmas. A warm and friendly welcome is waiting for you.
Tuesday, 21st December
6.30pm Blue Christmas
This will be a quiet, reflective celebration of Christmas for all those who find this time of year difficult for whatever reason.
Christmas Eve:
4.00pm Christmas Crib Service*
A fun service for all the family. We hear the Christmas story as we prepare our crib for Christmas day. We invite children (and adults if they wish!) to come dressed as shepherds, kings or angels.
11.30pm Midnight Mass
The First Eucharist of Christmas. Celebrate the birth of our saviour in this beautiful service in the middle of the night.
Christmas Day:
9.30am Family Communion service (Common Worship)*
A service of Holy Communion with hymns and a sermon.
This service lasts around an hour.
.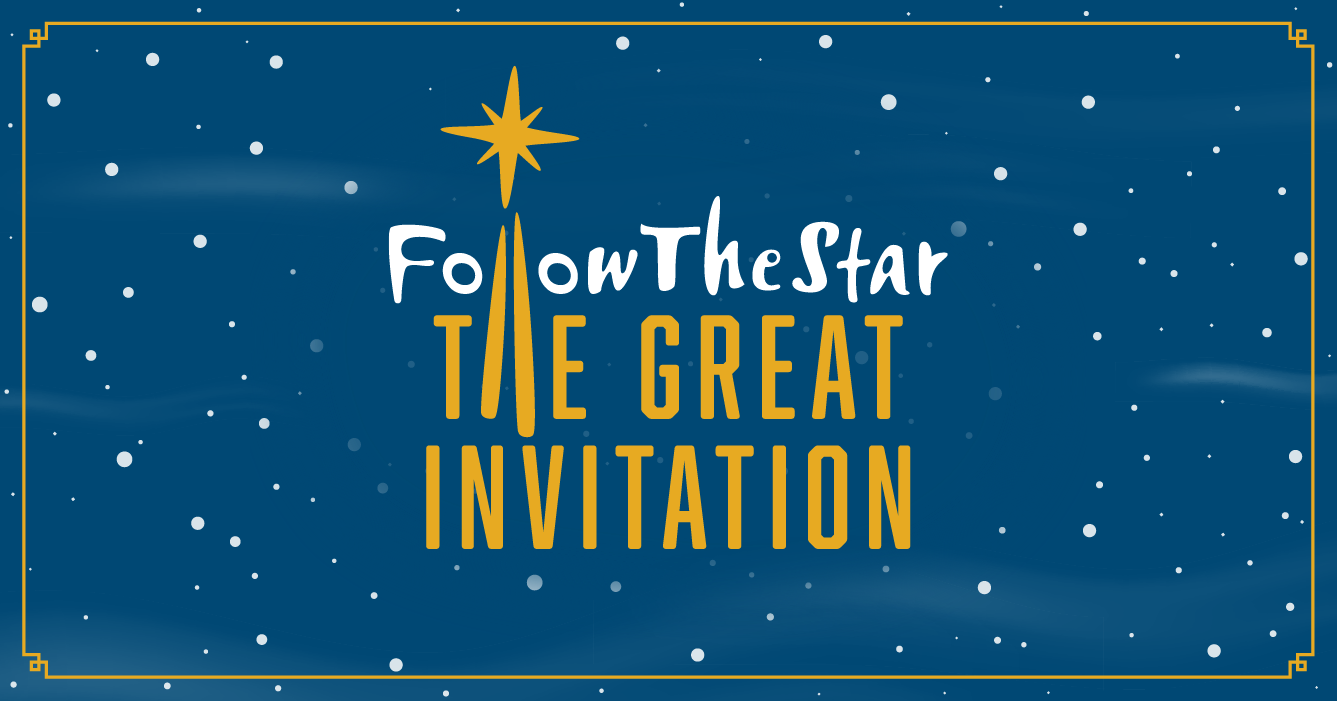 Follow the Star – The Great
Invitation is the Church of
England's Christmas campaign for
2022-2023. There are short reflections for
each day from Christmas Day to
Epiphany on January 6th. These are
available from church in booklet form
or you can download an app to your
smartphone or tablet - more details here.
Archbishop Justin Welby says,
"Wherever and whoever you are,
you are welcome and invited
this Christmas to worship the child,
the God whose heart beats for you".
Jesus, born among us,
may your life-changing love
be at the heart of our lives
this Christmas and always.
Amen.