Baptisms & Christenings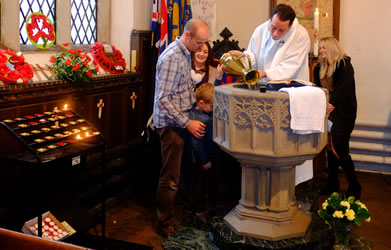 Also known as baptisms, Christenings mark our entrance into the community of the Church. We welcome anyone who has not already been baptised to be baptised at St Paul's. Our baptism services are held at 11.30am on the 2nd and 4th Sunday of each month, or during the 9.30am Parish Communion. Families seeking baptism for infants should email enquiries@stpw.co.uk or call 0191 414 3165. Our baptism team will help you prepare for the baptism, and we will invite you to our family service on the first Sunday of the month.
Preparation for baptism for adults and older children will depend on the age and experience of the candidate.